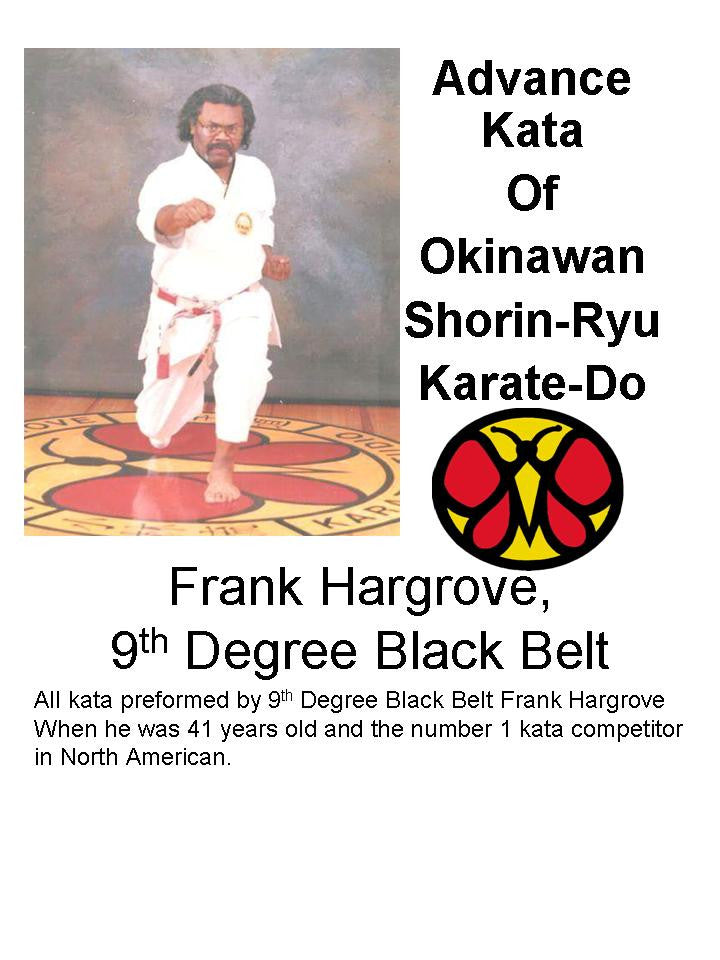 Advance Okinawan Shorin-Ryu Karate-Do Kata (forms) DVD
Regular price $120.00 $89.00 Sale
ADVANCE OKINAWAN SHORIN-RYU KARATE-DO KATA
 Advance Shorin-Ryu Karate Kata from Okinawa are the advance forms used to develop 85% of all advance forms used in karate all over the world. These are the original forms taught from teacher to student for four generations. Frank Hargrove has spent is life dedicated to learning and teaching these forms.                         1. Passai Sho                                                                                                                                    2. Passai Dai                                                                                                                                     3. Kusanku Sho                                                                                                                                 4. Chinto                                                                                                                                        5. Kusanku Dai                                                                                                                                  6.  Gojushiho
These are the real KATA, not some watered-down version.
OKINAWAN KARATE KATA AT ITS VERY BEST.
Handed down through four generations:
MATSUMURA -- ITOTSU -- CHIBANA -- NAKAZATO -- HARGROVE.
You too can now be part of this tradition. Order this DVD NOW and you will be a part of living history by performing these traditional Kata directly from Okinawa.